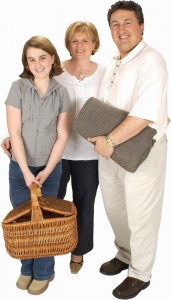 This is the Canadian holiday Family Day – the government's response to people whining about the long stretch between New Year's and Easter. I am very happy with their choice of family day. The very first one was on my birthday and it means I always have a long weekend somewhere near my birthday.
Today I'm the proud host of The Blogging Boomers Carnival – the longest-running blog carnival by and for baby boomers. Please visit this week's posts and join the conversation by leaving a comment or two.
Enjoy!
Laura Lee the Midlife Crisis Queen says, "Lots of amazingly positive reviews of my new book! Check them out!"
Millions of Americans know all too painfully that alcoholism runs in families.  Children of alcoholic parents are four times as likely to develop drinking problems as the general population….and….SoBabyBoomer tells us that sons of alcoholic fathers face up to nine times the usual risk.
Have you heard of Charcutepalooza? It's a yearlong charcuterie challenge, with the winner getting a trip to France! For the February, make your own bacon challenge, the Accidental Locavore makes two different flavors of bacon. See how hard it was, and more importantly what did it taste like?
Vaboomer tells us about Maine's most loved comfort food, the Whoopie Pie.
When it comes to retirement planning, are you a Snoozer, a Wood-knocker, a Plan B-er or a Stewer and Brewer? Find out over at Contemporary Retirement.
And finally, don't miss my Three Quick Tips for Making a Better Twitter Profile.
Andrea J. Stenberg