Welcome to the Blogging Boomers Carnival # 200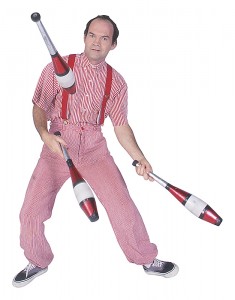 This week I'm proud to host the 200th edition of The Blogging Boomers Carnival. In case this is a new concept for you, blog carnivals are a collection of bloggers writing about a certain topic – in this case, baby boomer blogger writing for baby boomer readers.
Each week, bloggers submit their best work from the previous week and the host posts a link and description. Readers are encouraged to visit each post and join the conversation.
The benefits of the blog carnival are for both blogger and reader. As a blogger, I will hopefully get new readers as the other members of the carnival introduce their readers to me.
And for you, the reader, you will be introduced to new blogs. Hopefully you'll discover a gem you haven't read before.
So here we go. Read, reply and enjoy!
Laura Lee Carter over at the Midlife Crisis Queen just moved her Healthy Aging Blog over to self-hosting this week after over 22,000 hits in its first year! Here's her post about iodine and radiation poisoning which got over 3,000 hits in the past few weeks!
The Accidental Locavore tackled the first Charcutepalooza challenge: make your own duck prosciutto, and turned it into an amazing pasta carbonara. Was making it with homemade bacon and pasta overdoing it?
Tom, over at  Sightings At 60 had a wake-up call the other day when he filled up his gas tank. It cost him $55! And marked the first time he spent over $50 to fill his tank. It made him reflect on how much we pay for gas, but as he thought about it he realized that, adjusted for inflation, it's not much more than we paid when we were kids in the 1960s, and a lot less than what people pay in most other countries. Is more expensive gasoline worth the price?
Over at Contemporary Retirement, Ann has living proof that getting older doesn't have to mean you're ready for a rocking chair by the fire.
SoBabyBoomer tells us that the prospect of a new second life locale is enticing.  Why not seize the moment and settle in the destination of your dreams: the mountains, the beach, the city—even overseas?
A chance encounter with a Dutch tourist in Boston leads to an eye-opening conversation. Read more at The Boomer Chronicles.
And finally, if you're like many people, because creating your Twitter profile is so easy, you probably didn't put much thought into it. However, even though it's short, there are some things you can do to maximize your impact. In case you missed it, here are Three Quick Tips for Making a Better Twitter Profile.