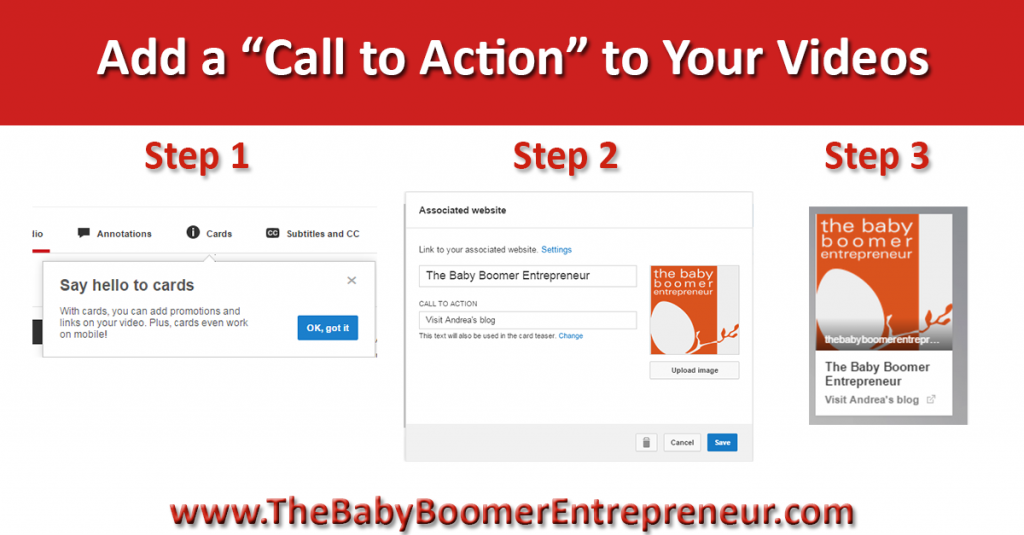 YouTube is rolling out a new feature called "Cards". This feature lets you add a graphical call to action on your videos. In fact, you can have up to five cards per video. And yes, the cards are clickable.
One of the things that makes these great is you can create an "evergreen" video but promote a time-sensitive event. For example, say you're hosting a free webinar next week about using widgets in your business. You can create a short video explaining what widgets are and have a Card promoting your webinar in the video. Once the webinar is over, you can delete the card but the video is still there generating traffic for you.
This video goes into a little more detail about how to create them.
Do you have "cards" activated on your account yet?