I love being an entrepreneur. Every day is different. I can (mostly) fix my own schedule. And thanks to the internet I can work from anywhere. Last summer I did a lot of work while at my sister's cottage.
However, contrary to what you see on Instagram, being an entrepreneur isn't all easy sailing.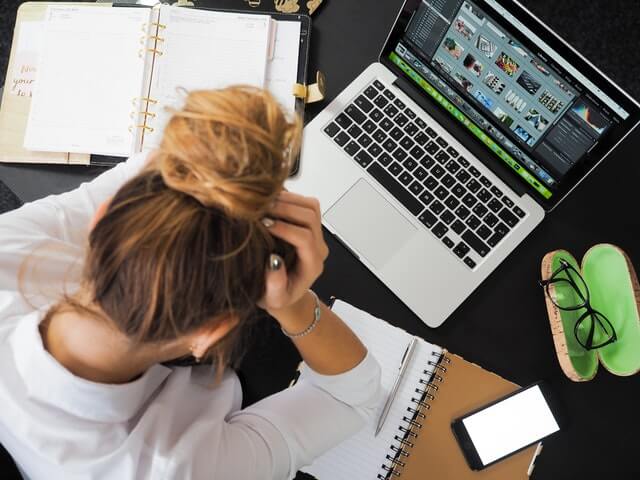 There are ups and downs.
Some days everything is rolling along. Other days you're ready to throw your computer out the window while crying hysterically.
So what do you do when you're having a bad day and don't want to even get out of bed?
For me, motivational quotes are the key. They're like a mini shot of inspiration.
A great quote inspires creativity, sparks our brilliance, and elevates our mood.
Here is a list of some of my favourite inspirational quotes. I hope they inspire you as much as they do me.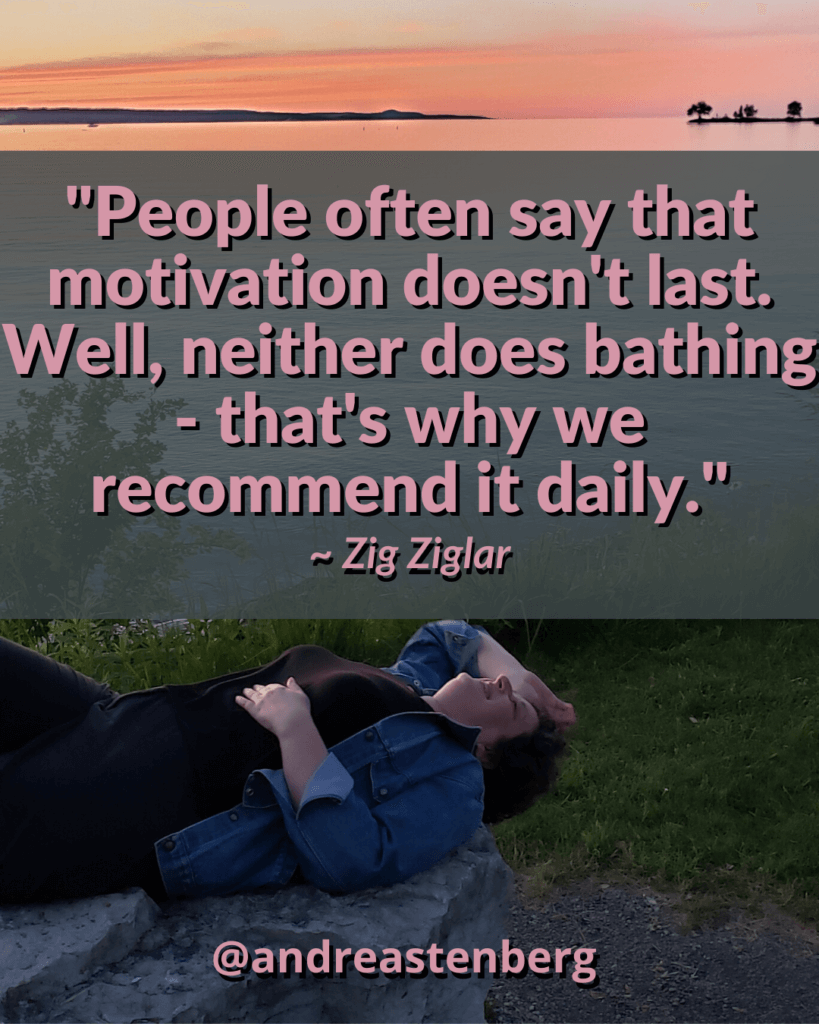 People often say motivation doesn't last. Well, neither does bathing – that's why we recommend it daily."

~ Zig Ziglar
That's exactly why I collect motivational quotes. To get my daily shot.
"If you can change your mind, you can change your life."

~ William James
Nine times out of 10 the thing preventing you from succeeding isn't the competition. It isn't the algorithm. It isn't the economy.
It's YOU!
It's doubt, or fear or some other limiting belief that causes you to procrastinate or self sabotage.
Change your mindset and you'll change your behaviour. Change your behaviour and you'll change your life.
"How dare you settle for less when the world has made it so easy for you to be remarkable?

~ Seth Godin
Don't hide your awesomeness.
Get visible,
engage with others,
be social,
be remarkable!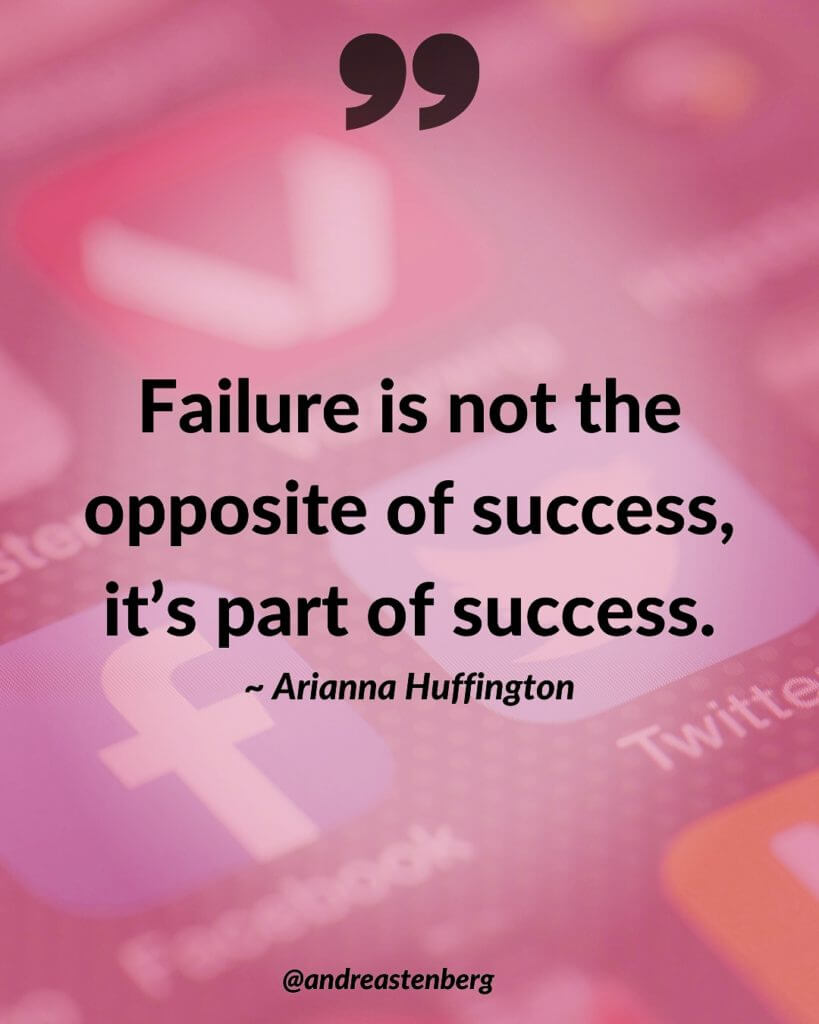 "We need to accept that we won't always make the right decisions, that we'll screw up royally sometimes – understanding that failure is not the opposite of success, it's part of success."

~ Arianna Huffington, Co-Founder of The Huffington Post
Give yourself permission to make mistakes, screw up and fail. So you can learn, grow and succeed.
"Selling to people who actually want to hear from you is more effective than interrupting strangers who don't."

~ Seth Godin
This is why you are posting to social media. Give people a chance to know, like and trust you. Give them a chance to discover your awesomeness.
Then they're happy to hear from you. They already know what you sell.
You're not interrupting their day with a commercial. You're offering them something they already want.
"We tell ourselves we are lazy when what we actually are is scared."

~ Julia Cameron
Why is it so much easier to believe you're lazy than acknowledge you're scared shitless?
Next time you're busy beating yourself up for being lazy, take a deep breath and ask yourself "what am I afraid of?"
"Anything I've ever done that ultimately was worthwhile … initially scared me to death."

~ Betty Bender
Along the same lines as Julia Cameron's quote, this one reminds me to take risks. In fact, I've come to realize that whenever something scares, that's a good sign it's something I need to do.
"We may encounter many defeats but we must not be defeated."

~ Maya Angelou
I have the "A" student mentality. I tend to only attempt things that I know I can succeed at. But I'm trying to change that. I know that if I don't fail at anything I'm not stretching enough.
"I think anything is possible if you have the mindset and the will and the desire to put in the time."

~ Roger Clemens
You don't have to be the smartest or most talented. Working harder than everyone else will get you to the finish line.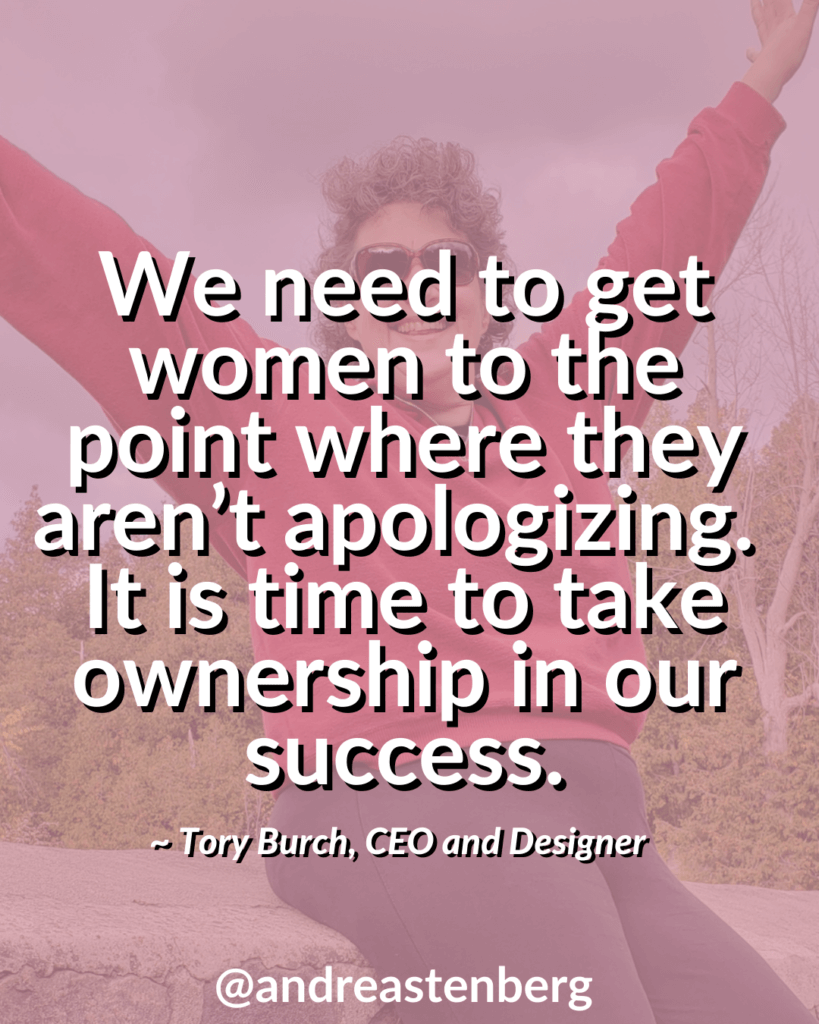 "We need to get women to the point where they aren't apologizing. It is time to take ownership in our success."

~ Tory Burch, CEO and Designer
Don't apologize for being smart, working hard, having ambitions.
"What you get by achieving your goals is not as important as what you become by achieving your goals."

~ Zig Ziglar
Who doesn't love a great Zig Ziglar quote? And how dead on was he with this quote. It's not the results, it's how you change as a result of becoming the person who can achieve those goals.
"You are a piece of the puzzle of someone else's life. You may never know where you fit, but others will fill the holes in their lives with pieces of you."

~ Bonnie Arbon
Be bold, shine as brightly as you can. You never know who needs to see you doing your thing. You never know who will be inspired, motivated or helped just by the fact that you are out in the world being you.
"A ship in port is safe, but that's not what whips are built for"

~ John Shedd
This quote reminds me how important it is to take risks.
We are the ship and we need to have the courage to venture out of the harbour.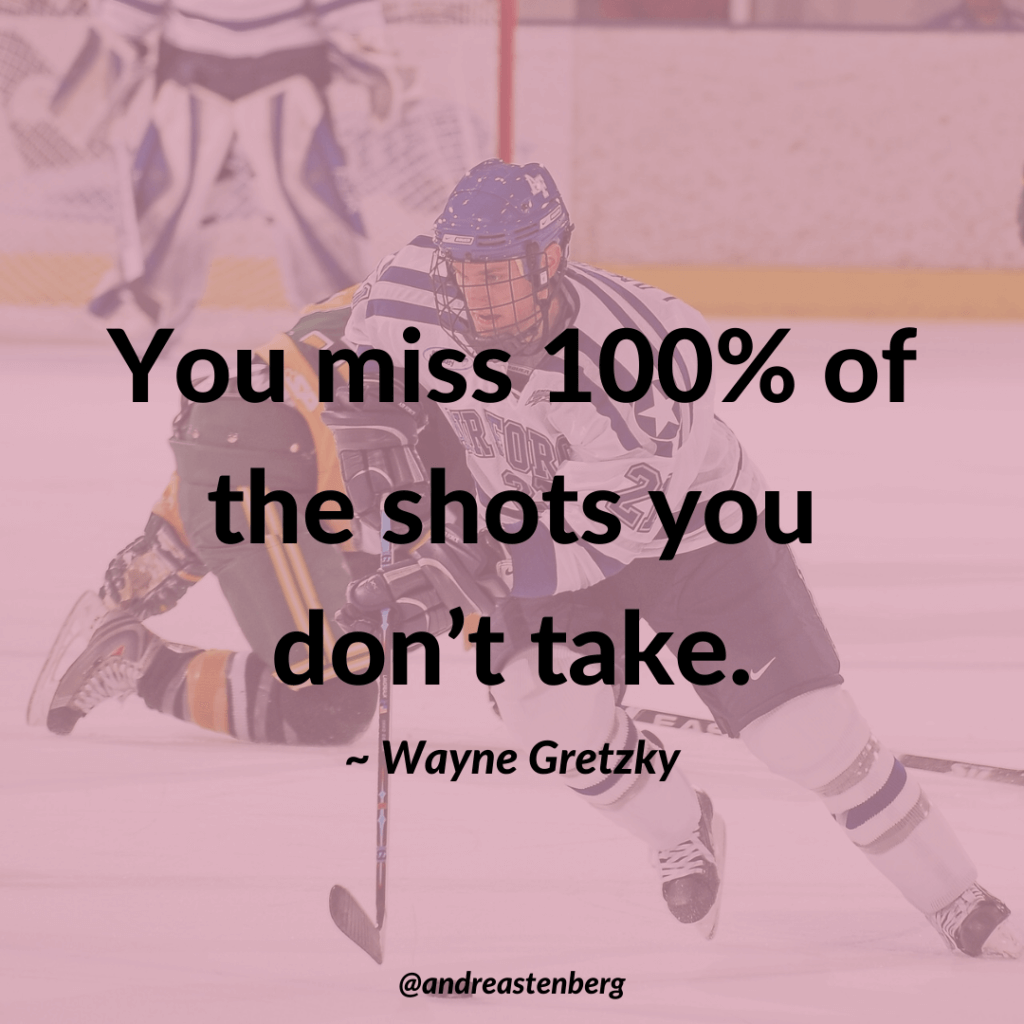 "You miss 100% of the shots you don't take."

~ Wayne Gretzky
I wouldn't be a Canadian if I didn't include this Wayne Gretzky quote. But it's so true. The only true regrets in my life are for things I didn't take a shot at.
There you have it – a list of some of my favourite motivational quotes that I use as a pick-me-up as needed.
Do you have a favourite quote that I missed? Share it in the comments.