If your reach and engagement on Instagram (or Facebook, LinkedIn or any social network) is down, don't think the Instagram algorithm hates me.
Actually, the algorithm is your friend.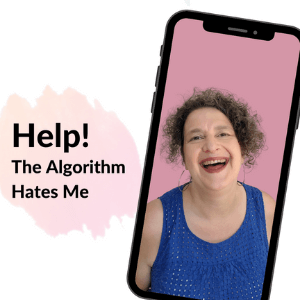 Think about it…
If you follow 1,000 people on Instagram and they showed you every post that every account makes you'd miss a lot of good stuff.
So the Algorithm filters stuff out based on:
If it looks like it's a great post (judged by engagement on that post)
How often you engage that that account
How often you engage with posts using that hashtag
How often do you engage with similar types of content
Flip it around as a business or creator on Instagram. 
If you're creating truly great content, your followers will see your posts more often than other people's posts, including your competition.
If your reach and engagement is down look at what you're posting and ask yourself:
Do your followers find it valuable?
If what your posting is providing value, your followers are more likely to watch, read, comment or share your posts.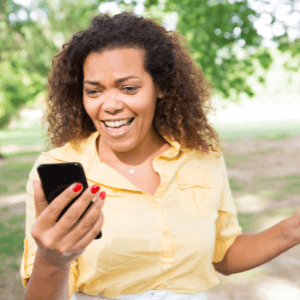 That activity signals to the algorithm that you content is good. In the future, the people who engaged with it will be more likely to be shown your content again.
Additionally, when something you post gets more engagement, the algorithm will show that post to more of your followers and you may show up on the Explore page and be seen by people who aren't following you.
Remember, Instagram makes money when we all spend more time on Instagram.
When you're creating content that makes people want to spend more time on Instagram, the algorithm will love you.
What's valuable content?
That depends on you, your business and what your followers want from you.
For some audiences valuable content is entertaining. For others it's educational. Others want inspirational. Some want all of the above.
The real key is to stop worrying if the Instagram algorithm hates me and start worrying about if your followers love your content.
Are you using the right hashtags?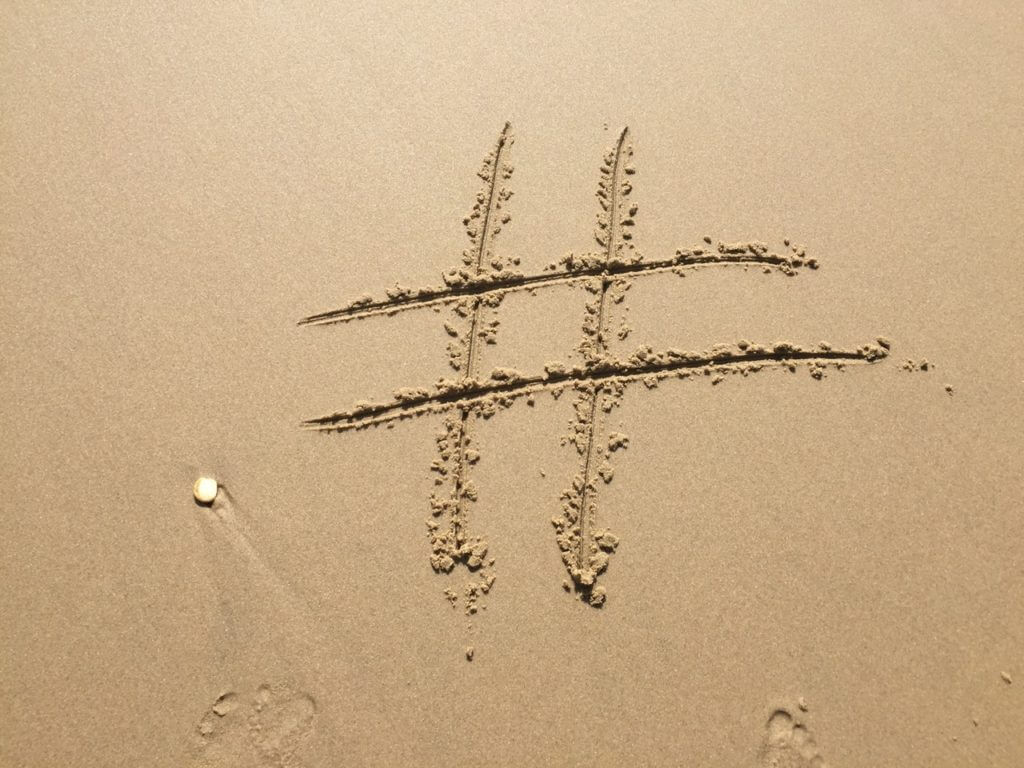 People follow hashtags on Instagram based on their interests.
Furthermore, if someone engages with several posts that use the same hashtag, the Algorithm may show other posts using the same hashtag to this person, even if they're not following the account.
One way to know that you're using the wrong hashtags is notice who comments, likes or follows your posts. Are they your ideal clients or are they your competitors?
Want to know more about hashtags on Instagram? Here's a YouTube video I created about hashtags on Instagram.
Do you have a Call to Action?
Remember I said that activity signals to the algorithm that your content is valuable? One way to get more engagement is to ask for it with a Call to Action.
You can ask people to like, comment or share your post. You can encourage people to send you a DM (direct message). Tell them to learn more by clicking the link in your bio. In Instagram Stories you can use stickers such as the Poll, Quiz or Countdown stickers.
Any of these actions signals the Instagram Algorithm that you content is interesting and valuable.
Are you engaging with your followers?
This is one of the biggest mistakes I see entrepreneurs make on Instagram (and all the social networks frankly).
Yes you can batch produce your posts and schedule them. But if that's all you do, you're doing broadcast media not social media.
You need to devote some time each week for being social on Instagram.
First, you absolutely must respond when people comment or engage with your posts. That's the bare minimum.
Engage with posts your followers make. This doesn't need to be every day, but from time to time, click on your list of followers and interact with their posts, videos and stories.
Search hashtags you know your ideal clients use and interact with posts that use them.
You don't need to devote hours and hours to engaging with people. Even 30 minutes a week will put you ahead of the masses.
Are you posting different types of content?
The head of Instagram has said that Instagram is no longer just a photo sharing app. It a video sharing app. Furthermore, Instagram has publicly stated that using all the features of Instagram (photos, carousels, Reels, Stories, Live and IGTV) helps with the algorithm.
This doesn't have to mean you spend all day, every day, creating content for Instagram. In fact you shouldn't. You have a business to run!
However, if you mix up the types of content you're posting, are strategic with what you post and smart about repurposing that content you can easily use more of the features and get better results not only with the algorithm but with growing your business.
Follow these tips and you'll stop thinking "the algorithm hates me" and start falling in love with it!
Need help being strategic with your posting or figuring out how to get better result? Check out my Save Time Sell More workshop. It's an on-demand course that teaches you the content strategy you need to grow your business.