Sometimes when I'm talking to clients about recycling their short live videos the question invariably arises, "won't people get bored seeing the same material over and over again?"
Not only will they NOT get bored, it actually helps them learn, understand and remember what you're teaching in your videos.
For example:
I own 3 different versions of Napoleon Hill's Think & Grow Rich; the original text, Think & Grow Rich for Women and Think & Grow Rich for Entrepreneurs.
I've read each version multiple times because I didn't absorb everything the first (second, third) time I read it.
Furthermore, as I've grown as a person and as an entrepreneur, I pick up something different each time I read any of the versions of the book.
And it's not just this book. I bet there's a topic you return to again and again.
Maybe it's marketing, maybe it's mindset, maybe it's financial management. Whatever the topic is for you, I be you have read tons of books by different authors, listen to a variety of podcasts and attended lots of classes.
Because there's lots to learn. And you need to hear about that topic several times, in several different ways before you fully understand it.
Your audience is no different.
They need to hear what you teach over and over because they don't understand it as well as you.
And when you recycle your short live videos and turn them into different formats, it allows you to highlight a small portion of your teaching so your viewer can focus more closely on that one segment.
It makes it easier for your viewers to understand and remember what you're teaching in your videos.
It also makes you seem like you're everywhere, sharing your valuable expertise, all without adding a ton of work for yourself.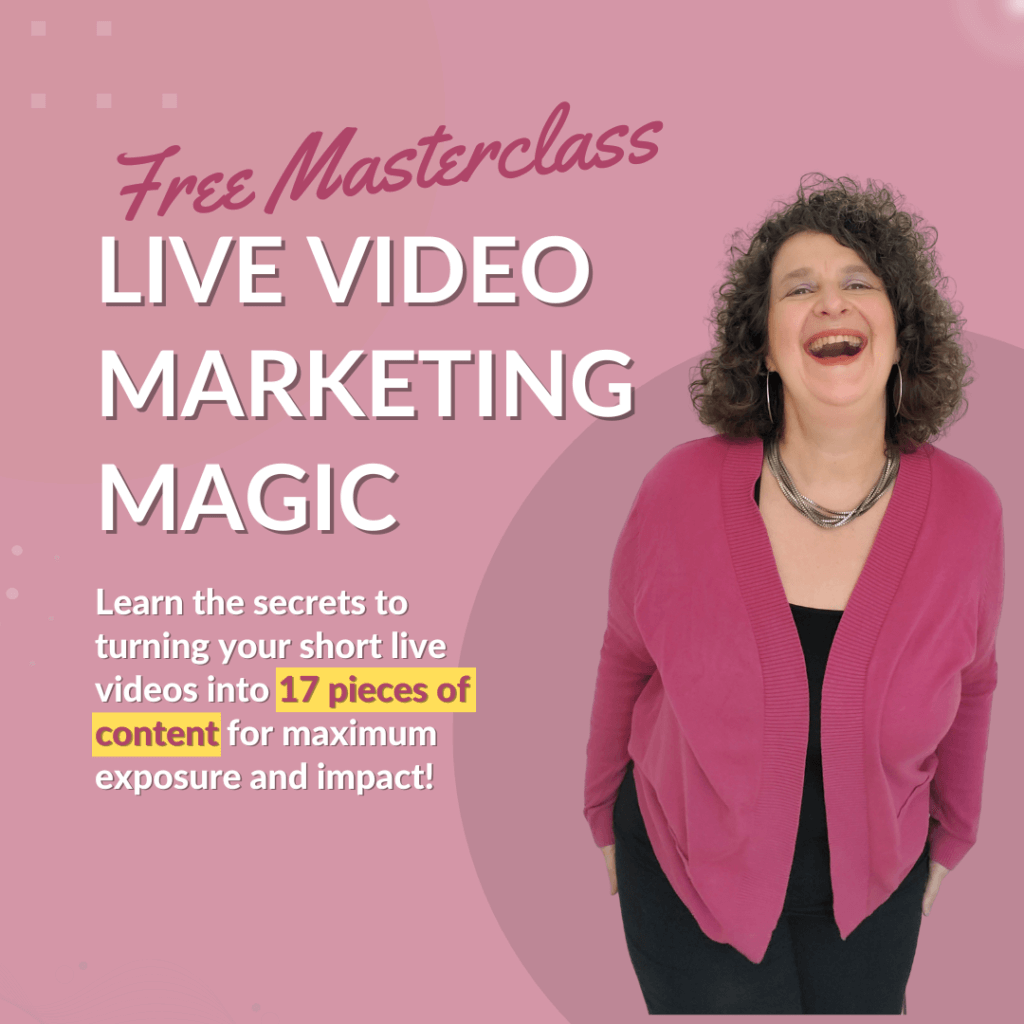 Sign up for the free Live Video Marketing Magic masterclass today.