The Rule of Seven is an old marketing adage. It says that a prospect needs to see or hear your marketing message at least seven times before they take action and buy from you.
Now the number seven isn't cast in stone. The truth of the Rule of Seven is you can't just engage in a marketing activity and then be done. Marketing must be an on-going process in order for it to be successful.
So why do prospects need to hear your message so many times before taking action? If you are doing your marketing well, you are targeting the right people; your ideal customers. You have created powerful marketing materials that use language your target audience relates to. You speak to their major problems and how you can solve them.
Why don't they jump to their feet and grab what you have to offer the first time they see your message?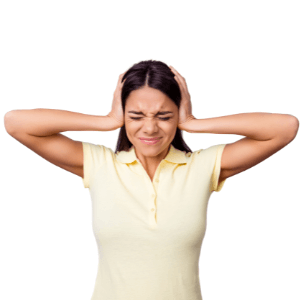 1. Noise
In today's world, people are being bombarded with messages constantly. It is truly difficult to get past all this noise and be heard.
The first few times someone sees your message its likely it won't completely register with them. We all have marketing blinders we've built up over time – otherwise we'd be overwhelmed with the constant noise from businesses clamoring to be heard.
It's no different with your prospects. They're not sitting around waiting for you to show up. They're busy living their lives and you may not even be a blip on their radar.
2. They don't need you … yet
Even if you've closely targeted the right people, they may not need your product or service today. And if they only see your marketing message once, it's not likely they'll remember you tomorrow or next week or next year when they suddenly do need you. When it comes to marketing out of sight is definitely out of mind.
This is true even when your target audience is a business. When I was doing marketing research
Read More→