This post is written by guest blogger Brendan Cruickshank. And while he has written about how to find green jobs, his advice works equally well for business owners and freelancers who want to find green clients.
In an information age, one critical factor stands out – the likelihood that potential employers will investigate you anonymously is very high. The ease with which your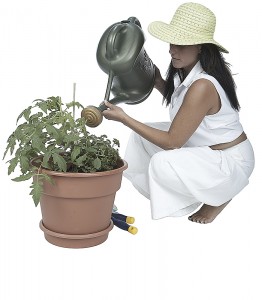 online presence can be pulled up and examined makes this the norm.
And potential employers believe what they find – for good or ill, this represents your brand. We've all heard stories of how a Facebook rant lost someone their job. What is less known is that sophisticated HR departments are using the Internet to ferret out information about possible new hires. The sophisticated job search now has to include an Internet presence that "brands" them as the right person for the job or career of interest. This branding can either help or hurt you.
With these considerations in mind, here are five ways to meet the challenge and brand yourself green:
Start by creating two clues. The first will be your name. If you have a common name (or your name is already "polluted" by things on the net) consider using a middle initial or even your full middle name. You can invent one if you like. The second is a catch email address. You'd like something that "says green" like, [email protected] or [email protected] This will then appear as your reply-to email address and in your signature line for forum posts. You should also use it as the signon name for forums. The reason is that searches will be conducted on whatever your email nick happens to be. You want those searches to point to forums and blogs where you have made relevant comments. The same set of information should appear across the net – in LinkedIn, Facebook and wherever you have a footprint. Use the same spelling for your name and the same nick as your email. Read More→