Enrollment is now closed
Enter your name and email below to join the waiting list so you can be notified the next time this course is offered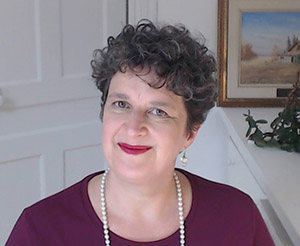 Marketing on Facebook is frustrating. You spend time posting on your Facebook Page but nobody is seeing your posts, never mind Liking, Commenting or actually visiting your website.
And even when you do get a few people commenting on your posts, they never lead to new business.
You may even have spent money on Facebook Advertising but you feel like Facebook is just taking your money without giving anything back.
You need new clients but you just can't figure out Facebook. You're wondering if you're just wasting your time.
What if you could make Facebook work for you? What would your business look like if you could consistently and predictably generate new leads from Facebook on demand?
What if any time you needed more business you could turn to Facebook and it would spit out leads?
What you need is a system. A reliable, easy-to follow system that saves you time and gets you real results.
I'm an Online Marketing Strategist
I've designed marketing campaigns that resulted in over $1 million in sales
I've taught hundreds of small businesses to get new clients with Facebook and other online marketing tools
I've been hired to speak and teach at large conferences, for business organizations and private businesses
Right now I'm having great success with Facebook
But it wasn't always like that.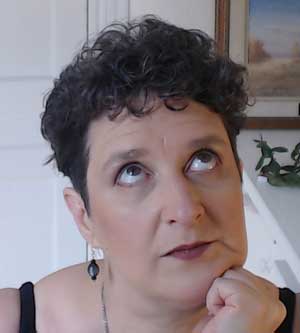 I remember way back in the dark ages (2007) when my best friend from grade 3 told me I had to join this Facebook thing.
I thought "why can't we just use the phone like normal people?"
Just like when we were kids, I got dragged kicking and screaming into signing up.
And just like when we were kids, it wasn't as bad as I thought it was. In fact, I enjoyed reconnecting with old friends. Facebook could be fun but it wasn't for business.
Or was it?
I soon noticed other businesses were using Facebook to promote themselves.
I decided to give it a try.
I had no idea what to do …
I experimented. Talked to business owners. Threw away a lot of money on Facebook ads without a real plan for turning it into new business.
I kept at it until I discovered the secret sauce.
Having an effective Facebook presence allows me to have a higher profile in my industry, adds to my credibility and has allowed me to connect with and work with people I would never have met without Facebook.
I've had people hire me after saying, "I'm so glad you keep posting on Facebook … it reminded me to hire you!"
I have an international business, in large part because of Facebook …
and the Facebook marketing system I learned.
Now I want to share that system with you
As a Founding Member of Create Your Facebook Marketing System you will:
Learn my system for getting new clients with Facebook.
Create your own personal Facebook lead generation system
Receive weekly live trainings along with Q&A – I'll be there every step of the way to help you through the process
Get access to the recordings for one full year
Have a chance to shape the course content based on your feedback.
Have the opportunity to ask questions. Each Live training session for each module will include a live Q&A component.
Featuring 6 weeks of live online training:

Facebook Ads Foundation
Walk-through of the Facebook Ads Manager
What is a Facebook Pixel anyway?
Facebook Ad objectives and which ones are right for you
Facebook Ads Terms of Service – what you can and can't do in the ever-changing Facebook landscape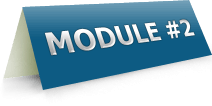 Simple Facebook Ads
Create your first Facebook Ad
Get engagement, increase followers, drive traffic, get videos views
This module isn't about making sales – yet. It's about spending a small amount ($5 or $10) to test the waters and get comfortable with the platform.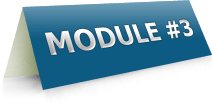 Retargeting Mastery
Learn what retargeting is and how you can use it to explode your results.
Strategies for creating a simple retargeting funnel
As part of module 3 you will set up your first retargeting sequence.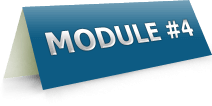 Client Focused Lead Magnet
Become crystal clear as to your client's goals and desires.
Create a client-attracting lead magnet your future customers will flock to.
Avoid the pitfalls most entrepreneurs make when creating a free offer.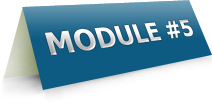 Simple Lead Collection
Get set up to start delivering your Lead Magnet and start gathering contact information from qualified leads.
Receive my simple-to-follow formula for getting people to sign up.
Using my blueprint create a series of follow-up emails designed to establish your authority, build trust and generate interest with your new leads.
Create a killer "call-to-action" message to convert leads into sales.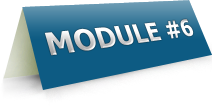 Facebook Ads Profit
Learn how to identify which ads are profitable (so you can scale up) and which ads are losers and need to be stopped
Use your analytics to tweak ads to get better results
$197
Enrollment is now closed

As a founding member of Create Your Facebook Marketing System you'll receive a private one-on-one 60 minute coaching session with me.
During your private coaching session you can ask any questions you want, get feedback on your Lead Magnet or follow-up emails, get advice on Facebook ads or anything you need to get your next client from Facebook.
$150 value

The first 5 people to register get a free 30-minute laser-coaching session with business coach Yvonne McCoy. Yvonne specializes in helping entrepreneurs manage change in their business. Learning a new marketing system is a change in how you do business. This change won't happen if you can't incorporate it into your business life. Yvonne can help you do that so you can get the most out of this program.
$175 value

Founding members get access to the recordings from Create Your Facebook Marketing System for one full year plus a free ticket to any future iterations of the course. And since I'll be increasing the price next time around, you'll save money if you buy now.
Only $197 CAD
Enrollment is now Closed
(Privacy/Disclaimer)