Attention busy entrepreneurs:
Are you ready to Get Clients Online!
I know this has happened to you.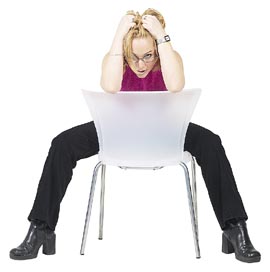 You see someone who is less talented, less educated, not as smart as you, and yet they've achieved all the things you can only dream of.
So why are they succeeding when you're not?
Because they took action
They created a plan and put it in action.
Usually these action-takers look like they did it all by themselves.
But the truth is, most successful entrepreneurs have some help.
They have a mentor to:
help set appropriate goals
figure out what the next action should be
hold their feet to the fire and make them get it done
I can help YOU take action to achieve your goals.
Finish 2021 Strong!
Sign up for unlimited "Get Clients Online!" laser coaching – one full year of one-on-one coaching for a one time payment of $997.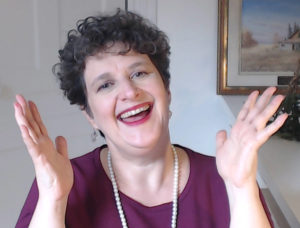 That's right! Only $997! 
I'm making this crazy offer for a limited time only… until September 30th or I fill up  the spots (there's only 10)
These are not "touchy-feely" coaching sessions.
There's no chatting about the weather or how the Jays are doing. These are laser-focused calls and are all about helping you get stuff done so you can "Get Clients Online!".
What do you get?
An initial 30-minute call where we'll get to know each other, set your priorities for the next year and get your first piece of "homework".
You will have a link that you can use for the next year to

schedule unlimited 15 minute "Get Clients Online!" coaching sessions with me

. During each session, we will discuss your progress and determine what you need to do next.
You may schedule a call every day (Saturday, Sunday and holidays excluded) as long as you complete your assigned homework.
You'll get a recording of each coaching session so you can go back and review our discussion any time you like

You can sign up for your next session as soon as you've finished your homework.

Between calls you get

unlimited email support.

You have

one full year

to get on the phone with me for as many sessions as it takes to "Get Clients Online!" and reach your goal.
My private clients pay have paid me $500 PER MONTH or more to help them achieve their goals. You'll get access to that same high level of advice and direction during our 15 minute laser sessions FOR ONE FULL YEAR!

Andrea Stenberg
P.S. Those who know me best tend to hire me fastest. If you don't know me very well yet, here's what others say about me to let you know this is an amazing opportunity for less than $1000:
MONEY BACK GUARANTEE
I'm certain this crazy offer will more than pay for itself. But you may still be on the fence so let me make this guarantee to you. Sign up now for the year of unlimited coaching and support. Schedule your first 30-minute call with me. If at any time during this call you decide it's not quite right for you let me know and I'll refund your money.
What have you got to lose?