You are familiar with the athletic coach. Whether it's for a four-year-old playing t-ball for the first time or a major league baseball player in the World Series, most athletes have a coach. The coach teaches skills and strategy, points out areas of improvement and provides accountability and encouragement.
In the business world, people still need to learn new skills, be accountable and get encouraged.
This is particularly true of solopreneurs – people who work on their own. We don't have someone in the next cubicle to bounce ideas off of and we don't have a "boss" to give us feedback on how we're doing.
This is where a business coach comes in
To help you achieve your goals and give you unbiased feedback and support.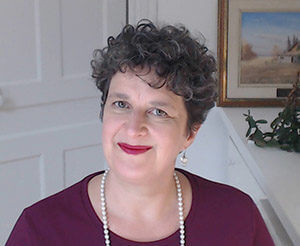 Yet many small business owners wonder if they need or would benefit from a coach. I know I did when I started out.
I wanted to "do it myself". I felt that asking for assistance was a sign of weakness – a sign that I wasn't cut out for business.
Then I started interviewing successful baby boomer entrepreneurs. These were amazing people who had all started a business later in life. They had varied backgrounds and very diverse businesses.
But I was surprised to learn there was one thing each of them had in common – they all worked with a coach.
One woman had a coach she had worked with for years. Another called in a coach when she had a specific project that she needed help with. Another had one coach for marketing, another for business strategy and management as well as a life coach to help with work-life balance.
Wow! I was convinced. I began working with a coach myself. In fact, over the past eight years, I've had a number of coaches, each helping me with a specific part of my business.
That's what made me decide to offer social media marketing coaching to my clients and readers. I know that social media marketing is confusing and can be difficult. Getting some guidance and feedback can really save you time and get you better results.
How It Works
When you coach with me plan for three one-hour sessions each month. During these calls we will set your priorities, work on a strategy for implementing that plan. We will brainstorm ideas, overcome obstacles and you'll learn valuable marketing skills that will last a lifetime.
Please note that I'm not a touchy-feely person so these won't be hand-holding, "so how did that make you feel" sessions. You are paying me to get results so there will be work involved!
What I need from you:
A positive attitude and commitment to getting results
A willingness to attend all three coaching calls each month
A commitment to spending one to three hours each week implementing our plan.
What you get from me:
Access to a wealth of marketing knowledge from my more than 20 years of marketing experience and training
Actionable steps to take each week so you make real progress
Support and encouragement, a kick in the butt … or both. Whichever you need
Sign up today and start achieving great results.
$500 per month
[wp_eStore_subscribe:product_id:8:end]
Still have questions? Let's get on the phone and chat about whether coaching is right for you. 519-377-3223 schedule a time to talk.