You know from your own experience that video works. Think back to the last time you were scrolling on Facebook, Instagram or even LinkedIn. I bet the videos are what caught your eye.
The truth is:
Placing video on your landing page

increases conversion by 80%

Video generates more engagement than any other content type on Instagram
LinkedIn users are 20x more likely to share a video than any other type of post
Online video generates engagement, establishes authority and increases sales
However …
Although you know you should be using video if you want to grow, if you're like a lot of small businesses you're not consistently creating video yet.
Why not? 
You might be thinking you can't make video because ...
You don't have a professional camera

Video editing software is too expensive. 

Using video editing software is too hard

You don't like how you look on camera

You don't know what to say.
But most of all you're worried that your videos will look bad and do your business more harm than good
I know exactly how you feel.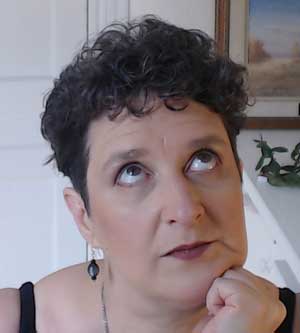 Back in 2018 one of my main business goals was to do more video.
But I only made three videos all year.
Why?
I had lots of excuses. But the truth was I was afraid.
As a result I was kind of disgusted with myself.
Fast-forward to spring 2019 when I saw an ad from an influencer who was running a course about how to go live on Instagram every day for 30 days. It was exactly what I needed. I would get the support, training and encouragement I needed to get over myself and get on camera.
I pulled out my credit card and signed up.
Man was I disappointed!
All the support and training I was expecting wasn't there. Instead I got a pdf with 30 days of suggested topics and a hashtag to use when I posted a video.
I was frustrated ... but persevered.
Out of 30 days I went Live 28 times. A lot of the videos weren't great. Frankly - some were terrible! But the day 30 video was much better than day 1.
More importantly I got over the worst of my fear. It became easier to get on camera.
As a result, in 2019 and 2020 I
created dozens of videos for Facebook,

relaunched my YouTube channel,

went Live on Instagram,

created Instagram Story video clips every week,

posted over 40 IGTV videos

even joined TikTok!
But I couldn't get that horrible "course" out of my head.
Then I had a thought … I would create the course I thought I was buying. The course I needed to get started. The course I want you to have.
That's how the
Camera Shy Entrepreneur
was born.
I took everything I hated about the course I bought and flipped it around.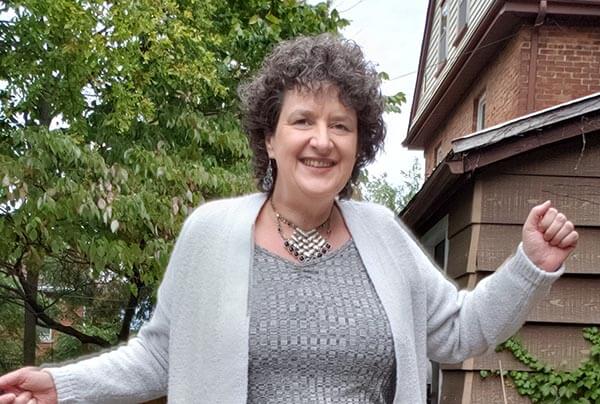 I added everything I'd hoped was going to be in the course but wasn't.
I took the few things I liked from the course and created my version of it.
In this course I will support you as you go Live on Instagram every day for 30 days.
Why Live video?
Live video doesn't require editing or software. Just grab your cell phone and hit "go live"
Live video on Instagram only lasts 24 hours so you don't have to worry about your beginner videos being there for all eternity
If you haven't been going Live your early videos will have very few viewers. This is great when you're just starting out. As you learn and get better your viewership will gradually grow.
People are more forgiving of live video. They don't expect perfection because they know it's live. Anything can happen. This takes some of the pressure off for you to be perfect.
So what's in the course?
Everything you need to get over your fear of creating video and actually getting started.

You'll join me each week for a Live Zoom call with a short training and a chance for you to ask questions and get answers LIVE.

Each week you'll be given a list of suggested topics for going on camera. While you'll get seven topics each week you're free to go rogue and post your own topics. 

You'll get 30 short training videos, one each day, with strategies for that day's topic.

Furthermore, you'll get one free pass each week … so you can skip a day if life happens without feeling like you've dropped the ball.

You'll have a hashtag for the event to use when you post. And everyone will be encouraged to watch other participants' videos to provide engagement and support.
Most of all, we'll have fun while we do it.
Does it sound like something you'll use?
If so, sign up today.
The course starts May 31st, 2021.
Still on the fence? Here's an incentive.
Since this is the pilot of this course, I'm offering it for the special price of $197. Next time around, once I've ironed out all the kinks, I'll be offering it for $497.
If you buy now you'll get lifetime access to the course, including any changes I make next time around.
If you're ready to get over your fear of video, sign up now. You'll be glad you did.
Here's what one of the past participants had to say about The Camera Shy Entrepreneur
View this post on Instagram