Attention busy entrepreneurs:
"Online Marketing is Changing. Are You Ready?"
Get your complimentary Marketing Strategy Session
From the Desk of Andrea Stenberg
Owen Sound, Ontario
Dear Friend,
If you're like a lot of my clients you are frustrated and confused about online and social media marketing.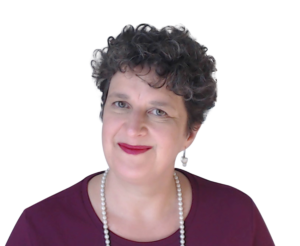 Things are changing so rapidly. There are so many social media sites – with new ones cropping up all the time – and you're not sure where you should be.
Should you be on Facebook? LinkedIn? Pinterest? Twitter? YouTube? Do you need a website?
And once you decide where to be you're not sure what to say, what to do to get results. Will you be wasting time or worse, doing something that damages your business reputation?
I feel your pain. I'm a marketing consultant who is online all day, every day and I have a hard time keeping up. How can you be expected to keep up when you have a business to run?
To help you out I've set aside some time to help you. We'll meet via phone or Skype to review your online marketing.
Here's How It Works
I begin working before we ever meet.
I'll review your online footprint, check out your competitors and make an assessment.
Then We Meet, One-On-One
We'll do it via phone or Zoom and discuss my evaluation.
After I've had a chance to ask you about your sales process, your sales goals and your branding strategy I'll make some recommendations for your online marketing. These won't be airy-fairy generalization but some concrete steps you can take to improve your online marketing results.
There Is No Charge for This and No Catch
Which of course leads you to wonder, "Why on earth would you do all this work for free?"
Well, in the interest of full transparency, this is how I get new clients.
A percentage of people who go through a complimentary consultation with me end up asking me to implement all their marketing campaigns for them.
When this happens, I create their websites, design social media campaigns, create e-mail marketing automation and implement everything for the client.
So that's my "hidden motivation" for doing this.
However…
This Is Not This "Sales Pitch in Disguise".
Far from it.
You get no pressure from me because I let the value of the free work speak for itself. And because I hate high pressure sales … can't do it.
There is no fine print here. No catch.
At the end of our conversation you will have a some marketing strategies to implement right away.
After that you might want to become a client. But if not, no worries. We'll part as friends.
If you're ready to move forward, click the button below to schedule a consultation.