Invite Andrea to Speak at Your Event, Podcast or Radio Show
A recent study by RBC shows that only 39 percent of Canadian small businesses use social media. But 38 percent of businesses that do generate a quarter of their revenue from online sales and 22 percent generate half of the revenue online.
So why aren't small businesses using social media?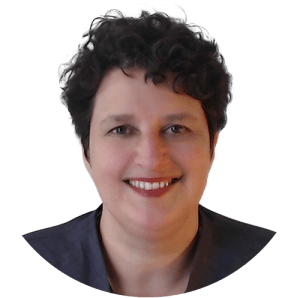 They're confused about which one to use
They don't know how to market themselves effectively on social media
They're worried they'll do something that will do more harm than good.
Andrea's lively and engaging talks will teach your audience what they need to know to market themselves online and inspire them to take action.
 Speaking Topics
I'm on LinkedIn … Now What?
5 Ways to Grow Your Business Using the #1 Social Network for Business Professionals
With over 200 million business professionals registered LinkedIn is the social network for grown-ups. But too many people register for a LinkedIn account, connect to a few people then sit there wondering, "what now?"
In this popular presentation Andrea shares specific examples and case studies on how business people can use LinkedIn to make better business decisions, hire better employees, solidify relationships with past and current clients and yes … get new clients!
5 Facebook Myths that are Stopping You From Marketing on Facebook … but shouldn't
Most people have heard that Facebook has over 1 billion active users. But most people don't know that it was found that 49 percent of marketing campaigns reported a return on investment of more than five times, while 70 percent had a return on investment greater than three times. (source: AllFacebook)
And yet many small business owners have misconceptions about Facebook marketing that are keeping them offline. Andrea's compelling talk dispels these myths and gives participants tools to get started.
Other Speaking Topics
I Can't Believe I Said That – how to repair your online reputation
 7 Essential Marketing Strategies that Cost Less than $100
 Getting Started with E-Biz: A Beginners' Guide to Selling Products & Services Online
Andrea is available for radio shows, podcasts and live speaking engagements. Located in beautiful Owen Sound she is a short drive to Barrie, Brampton, Kitchener-Waterloo and London, Ontario. Contact Andrea to book her for your event: 519-377-3223 or Email Andrea.
What others are saying about Andrea