We are at a unique point in time when it comes to video marketing. While YouTube has been around for years and there are businesses and brands who dominate that platform, if you jump onto video for Facebook, Instagram, LinkedIn or other platforms you still have a chance to be part of the bleeding edge of video marketing.
Don't believe me?
Here are 7 reasons why NOW is the time for you to get your business on video.
Video Makes You Money
According to Aberdeen Group, brands that use video marketing grow their revenue 49 percent faster than companies that don't. Businesses using video get a 27% higher click-through rate and 34% higher web conversion rates, compared to businesses not using video.
Think about it, you can make about one third more sales on your website from exactly the same number of visitors. That kind of ROI should make you stand up and take notice.
78% of Mobile Data Traffic is Video
Yes, 78%. And that's just mobile. It doesn't count people watching online video on desktop and laptops using wifi or hardwired internet.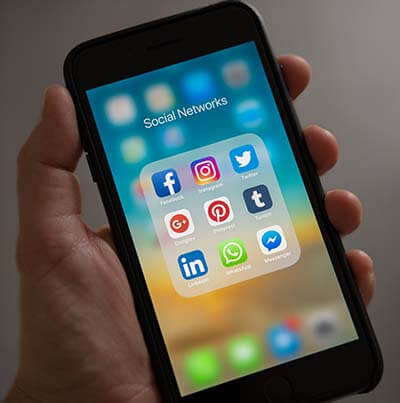 Now to be fair, that stat is a little misleading. One video will use considerably more mobile data than a dozen static web pages.
And a lot of that video mobile data use is for things like Netflix or sports.
However, more and more businesses are using video marketing on social and their websites. And if you don't get started now you'll get left behind.
More Time From Facebook
Facebook reports users spend triple the amount of time on video vs other types of posts. And video gets 59% more engagement (Likes, Comments and Shares)
Think about your own behaviour on Facebook. When you're scrolling through the news feed, aren't you more likely to stop and check out a video for a least a few seconds?
That's also why when you're creating video for sharing on Facebook or other social platforms you need to have movement and something interesting in the first three to five seconds,
Instagram Users Take Action From Video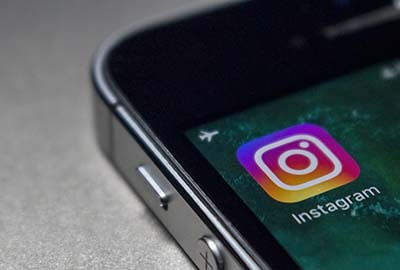 Instagram users report that 75% of them have taken an action after watching a business's video on Instagram.
This action could be clicking through to a website, checking out the business profile, following them on the platform or even making a purchase.
I know with my own behaviour I have made several purchases – both consumer and business – after seeing the product on Instagram. And very often, the post that grabbed my attention was a video.
Better Engagement on LinkedIn
Native video (uploaded directly to LinkedIn instead of sharing a YouTube link) is fairly new on LinkedIn. However, people who use video on LinkedIn find their videos get three times more engagement of text posts (Hootsuite).
If you use LinkedIn, scroll through your feed and pay attention to how many videos you see. If you're connections are like mine, you won't see very many videos yet.
If you start posting videos in your feed you can be ahead of your competition.
Video is Killing it on Twitter
Just like all other platforms, video is out performing other types of posts on Twitter. Two stats that made me sit up and take notice are first, tweets with video see 10x more engagement. This is a big deal because I've found Twitter engagement is down.
Second, promoted Tweets with videos cost 50% less on cost-per-engagement than other posts according to Twitter.
You Will Be Ahead of the Curve
Although use of video is rapidly increasing, the majority of small businesses are still holding back on using video. (Only 41% of all marketers use video according to the Aberdeen Group).
Why not?
I don't have any statistics on this but from speaking with my clients there are three main reasons. Business owners think:
Video equipment is too expensive
They don't have the skills needed such as video editing, using the camera
They could never get on camera
If that's you, I feel your pain. In 2018 I had a goal to make video marketing a significant part of my marketing strategy. I ended up doing almost no video because I thought it was too expensive, too hard and I was afraid of getting on camera.
In 2019 I discovered that I could start making video with tools I already owned. With some small investments I could greatly increase the quality of my video marketing. And getting on camera didn't actually kill me. In fact, the more I do it, the more I enjoy it.
Are you convinced? Will you start using video in your online marketing? Leave a comment and let me know.