This is a guest post by Anita Ginsburg
Business owners often hyper-focus on promotion, especially when they're just started out. The idea of gaining audience attention becomes so important that engagement and retention never crosses their mind.
Unfortunately, this can lead to a business losing their newfound audience as soon as they get it.
Poor retention and engagement can also deter potential followers and customers from ever interacting with you because they notice that your site doesn't have much to offer aside from ads and promotional content.
Capturing audience attention has to be a multi-channel effort that uses real, engaging and, most importantly, valuable content to generate new leads.
Understanding how to create and present this content to different people will help you benefit your company, grow your audience and secure returning customers.
Adapt Value to Customer Experience
At every stage of the sales funnel, a person is looking for something different. The type of content you offer a first-time visitor to your website shouldn't be the same content you offer someone who is making a return visit or looking for more information.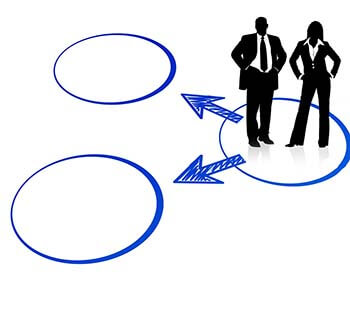 One problem businesses make is not differentiating their audience into smaller sub-groups or demographics.
This ultimately leads to generic content that only satisfies some people on a superficial level; no genuine connection is made, and people don't stick around because they don't feel like they're getting anything out of their experience.
Use buyer personas and customer feedback to fine-tune your content and add value to every engagement with your audience.
Don't Post and Ghost
If you're paying for Facebook ads or running an Instagram campaign, you have to be active on those platforms. If an ad or sponsored post shows up in someone's feed and they're interested they will click through to your page and make a decision to follow or interact based on what they see.
Make sure you have some current activity including posts related to the content of the ad you're running.
Messaging services for business can help you stay in direct contact with your customers while also helping your teams stay connected to make sure that all of your content efforts are in sync. Make sure that you're putting effort into both marketing and content creation for your existing audience.
Keep It Real
One of the best ways to keep an audience is to be vocal and responsive. No one wants to follow a business that presents itself on a soapbox all the time.
Instead, you should strive for a real, down-to-earth tone that is both professional and approachable. People will like being able to feel like there's a doorway to communication always open; a conversational voice makes your business more
---
Anita is a freelance writer from Denver, CO. She studied at Colorado State University, and now writes articles about about health, business, family and finance. A mother of two, she enjoys traveling with her family whenever she isn't writing. You can follow her on Twitter @anitaginsburg or on Facebook