Why your website should be your home base on the internet
When using your website to grow your business you need to make your website your marketing hub – your home on the internet.
Social media is great for marketing but you don't actually own your Facebook or LinkedIn profiles. The platforms do. But you own your website. The social media platforms can change the rules so that one day you're getting tons of reach and the next, crickets. Even worse, they can ban you for arbitrary reasons with little or no recourse.
In this conversation with SEO expert Lori Osborne we talk about why your website is so important to growing your business and making sure you get found on Google. You can watch our conversation here or read the summary below.
People expect you to have a website
When people are looking for you or what you offer, they're going to search the web first. They Google it. And people expect to find a website. It proves you're a real business. Your website is a place to showcase your professionalism and build relationships with potential customers. While social media is great for connecting with people, a website takes it to the next level. 
Great content lets you stay in touch
On your website you can offer valuable content, like a free lead magnet. You can use the lead magnet to collect email addresses and keep you connected with potential customers. Then you don't have to hope they come back. You can keep in touch with them.
Lori says to think of your website like a dating relationship. Just like you don't expect to get married on the first date, don't expect people to buy the first time they visit your website. That's why you need to create reasons for people to keep coming back.
Your About Section
Create a good "About" section. If someone is really interested in you and your offers they'll visit that page to learn more about it. It shouldn't just be about you professionally. Let them see a bit about you personally.
Be sure to include personal photographs and a little bit of a personal story. Let viewers get to know you the softer side of you.
You want people to see that you're not just some anonymous business on the internet, you're a real live person and ideally somebody that they can relate to.
Videos!
Next is videos, videos, videos, videos!  If your customers can hear you talk, hear what you say and just get a feel for you and your personality it builds the relationship.
Furthermore, people with videos on their website get more traffic than people who don't. And when people watch a video they're spending more time there, taking the time to get to know, like and trust you.
Blogging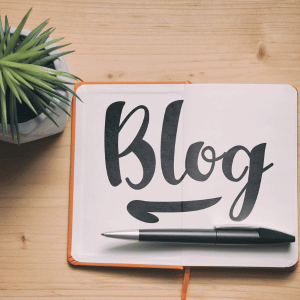 Have a blog on your website!
People with blogs typically get 55% more search traffic than people without blogs.
If written correctly, your blog posts are full of keywords that are related to what your ideal clients are searching for. You're going to be writing about topics related to your services, so that's going to be lots and lots of keywords.  
For example, if you're a weight loss coach your blog will be full of posts about weight loss and health. You're not going to blog about accounting or astrophysics. And each blog post is another chance for your website to show up on Google.
Lori's Amazing Tip About Your Blog!
Lori shared an amazing tip about getting the most from your blog. She said you can reuse blog posts.
I had always assumed that was a big no-no. But Lori says otherwise. She says just update the content and image, and you can actually increase your traffic by108%. Google likes new fresh information, so use updated data, updated studies, or new examples to breathe fresh life into your blog posts.
What an amazing way to save time and get better results!
The tech side
Another thing to consider when using your website to attract more clients is the backend tech side of SEO. Incorrect use of title tags, poorly named URLs for blog posts and other small techy items can have a dramatic effect on where you show up in Google.
That's where someone like Lori Osborne comes in. She can help you fix those back-end mistakes so your website works harder for you. You can learn more about Lori at www.bizbolster.com.
In conclusion, as much as I love social media as a marketing tool, if you have a business you'd better have a website. And if you're going to all the trouble of creating a website, it might as well be a good one.