At a recent dinner party I happened to mention shopping at a local independent retail store. My friend Sean angrily remarked he never shopped there.
I was surprised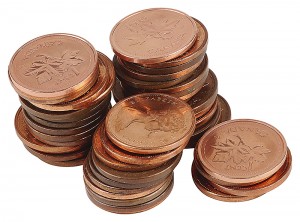 because Sean is very loyal to the local business community. He makes a point of shopping in town, even if going to the city or buying online will save him a few bucks. So I asked him to explain.
It goes back to his career. You see, Sean sells cell phones. He's an independent sales person and works out of his home, rather than a retail location.
His main focus is larger companies that need multiple phones for their employees. However, he also sells to small businesses that only need one or two phones.
Sean gives great customer service
What makes buying a phone from him different is the level of customer service. Sean goes above and beyond for his customers. He helps you decide which phone and which plan is best for you. He'll deliver the phone to you personally. And if you run into problems, he cuts through the red tape of the corporation and solves it for you.
But there is much more to being a customer of Sean's. Sean is extremely Read More→