I think most working mothers experience guilt. I was a full time mom until my son started senior kindergarten. When I started working, I remember resenting the time my job kept me away from my son. I particularly resented having to miss going on class trips with him. I felt like I was missing out on important parts of his life.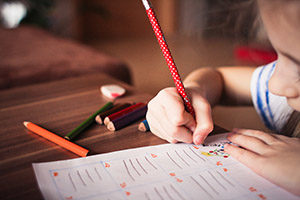 Not to mention the stress of the after school rush: picking him up from daycare, getting him to extra curricular activities all while trying to get dinner and homework in.
I always felt I was never quite getting it all done or getting it right.
When I started my business I loved being there when he got home from school. I could go downstairs, greet him, get him a snack and ask about his day. Then I'd go back to my office and work for a couple more hours while he played or watched TV. Read More→