The Blogging Boomers Carnival
One of my biggest pet peeves is how when talking about baby boomers most people (particularly the media) focus on retirement. And yet the baby boomer generation covers a much larger demographic. At a conference last week, one of the speakers pointed out that George Clooney and Brad Pitt are baby boomers!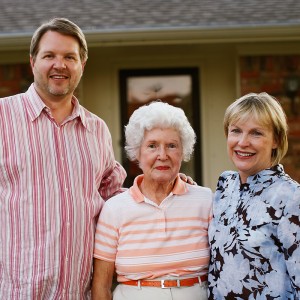 The younger segment of boomers are in their 40s and 50s. Many will be working for another 15 years or longer. And yes, we are all wondering about paying for retirement.
But some of us are also paying for children's university. Some of us are paying our own tuition as we return to school ourselves. Others are running businesses, striving for promotions and enjoying the success we've achieved so far while striving for yet more.
That is why I love being part of the Blogging Boomers Carnival. We represent a wide swath of the baby boomer generation. The diversity of our blogs and the topics we cover shows you can't pigeon-hole boomers. There is no "typical" boomer. And we like it that way.
Here's a sampling of the diversity of what the Blogging Boomers Carnival has to offer. Please visit these sites, read the articles and if you are so moved, join the conversation by leaving a comment.
Going to a networking event? What do you wear to look business-like but still fashionable? Get some suggestions from The Glam Gals at Fabulous after 40!
SoBabyBoomer tells us that procedural mistakes in the handling of mortgage documents have clouded titles establishing ownership of the homes, a problem that could plague both buyers and sellers for years.  The key question is: Do you know who holds the title to your house?
How do you work with your own intuition? It can be an essential tool, especially when you're going through some tough life changes!
DIY bacon? Why not? It's easy and it's just one of the many easy to make food items the Accidental Locavore will show you how to make "out of the box".
Over at Contemporary Retirement, Ann has a 2 minute video that could heal your heart.
LifeTwo.com discusses the Psychology Today article that declares "Many middle-aged men go through midlife crisis, but it's not because they are middle-aged but because their wives are."
The Boomer Chronicles asks, "What's waiting for you at home tonight?"
And finally, Twitter is an amazing tool for connecting with people and sharing information. And it's one of the easier social networking tools to automate but should you? I take another look at the automated direct message in Twitter and discuss whether or not you should do it.
Enjoy!
Andrea J. Stenberg