The Best Baby Boomer Bloggers on the Web!
This week it's my turn to host the Blogging Boomers Carnival. On this sunny but frigid January morning I am posting links to the best blog posts from the members of this eclectic group of baby boomer bloggers. As always, please visit each of these articles and join the conversation by leaving a comment.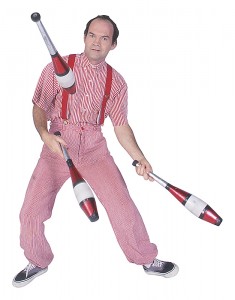 Here are this week's articles:
Laura Lee aka the Midlife Crisis Queen has a new book out and a lot on her mind about the best ways to get the word out about it.  Check out her "Stress Management for Writers" blog on how that's done.
Many sandwich-generation boomers are coping with their aging parents' challenges.  SoBabyBoomer writes about the 4 A's of Alzheimer's Disease: agitation, apathy, anxiety, and aggression and how these behaviors are not symptoms of the disease but rather reactions to the environment that is being perceived by the individual with Alzheimer's.
Why do we shop where we do? The Accidental Locavore looks at what draws us to certain stores, and keeps us away from others. Is it service, selection, or a chance to catch up on local gossip?
Social networking can be freaky, says The Boomer Chronicles. Here's why.
Over at Contemporary Retirement, Ann asks: When is the best time to begin planning for retirement?
And from The Baby Boomer Entrepreneur archives: Using Twitter: Another Look at Sending Automated Direct Messages
Enjoy!
Andrea J. Stenberg