When people are making a purchase, part of the decision process is looking the salesperson in the eye and deciding how well they trust this person.
That is part of the reason why online sales is a little harder. It's also why social media is so effective as a marketing tool. It gives your online customers a chance to get to know, like and trust you first.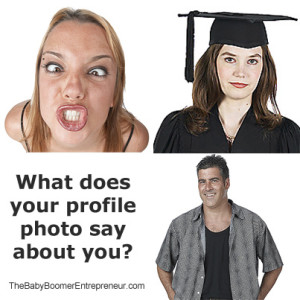 This is why having a photo of you, not your logo, is so important in your social media marketing. It gives people a chance to virtually look you in the eye before making a decision to buy from you.
But I see a lot of people with photos that aren't doing them justice. Your photo should reflect you and how your work with your clients. There shouldn't be any surprises. Read More→