We all love quotes. They're easy to share and help us remember key concepts. There are some "gurus" who are quoted frequently. Check your Facebook or Pinterest feeds and you'll see some of the same people over and over again.
In today's post I decided to share some marketing and social media advice from some really smart people who you may not have heard of … yet.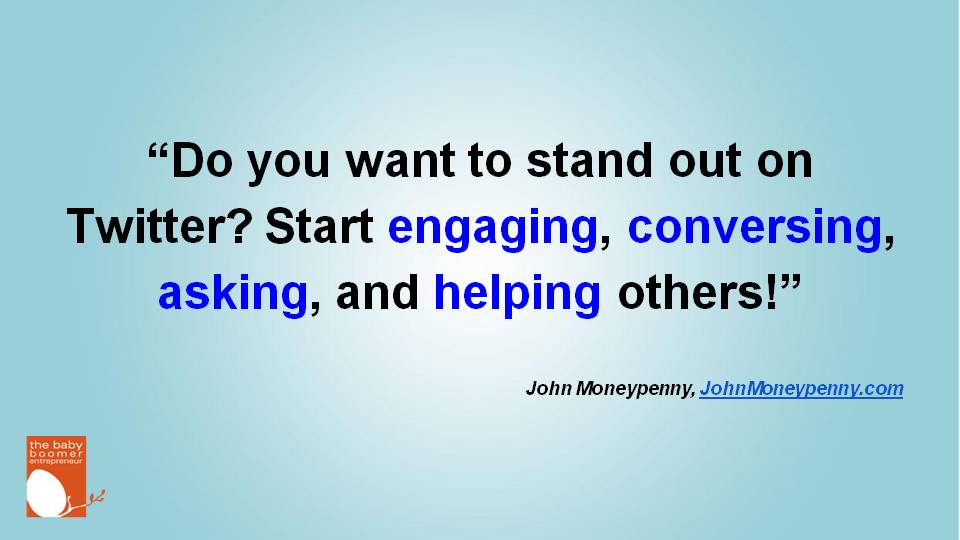 "Do you want to stand out on Twitter? Start engaging, conversing, asking, and helping others!"
John Moneypenny, JohnMoneypenny.com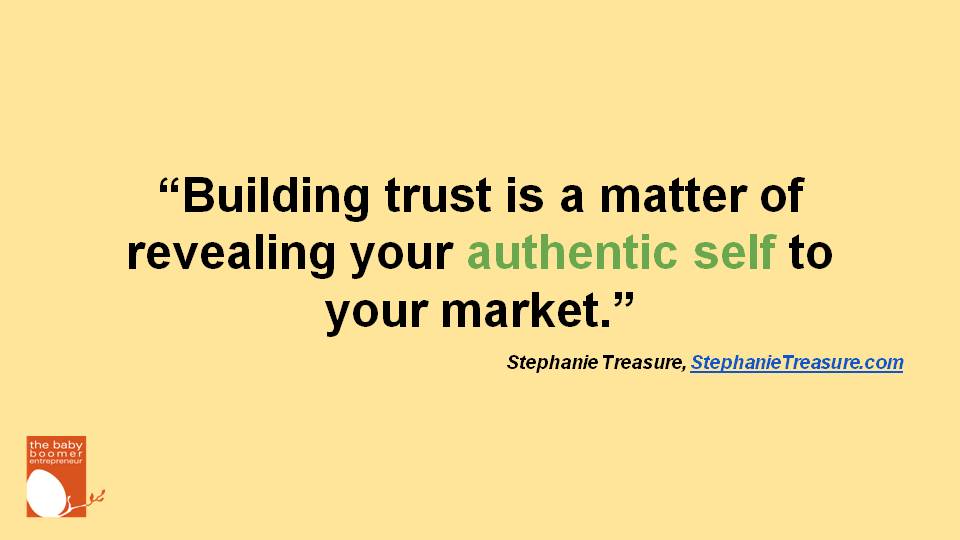 "Building trust is a matter of revealing your authentic self to your market."
Stephanie Treasure, StephanieTreasure.com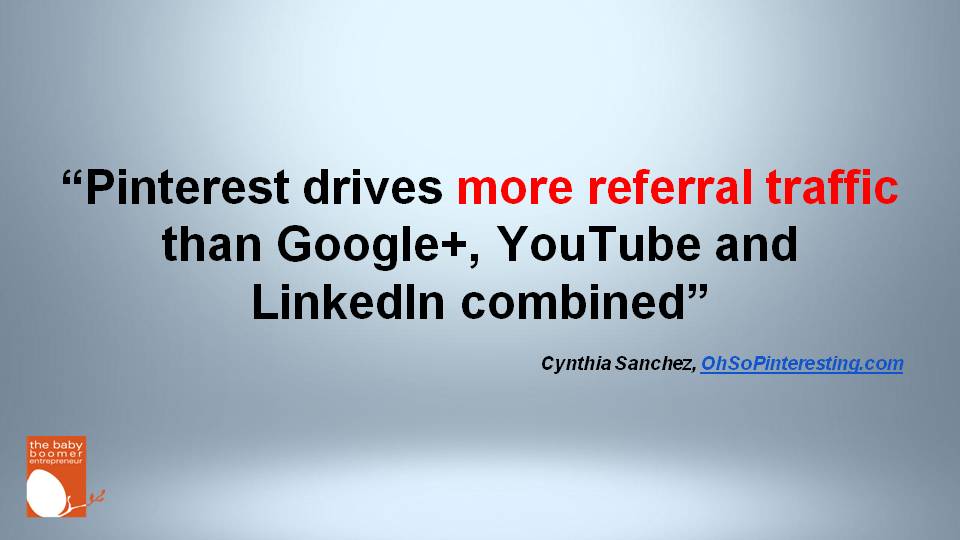 "Pinterest drives more referral traffic than Google+, YouTube and LinkedIn combined."
Cynthia Sanchez, OhSoPinteresting.com.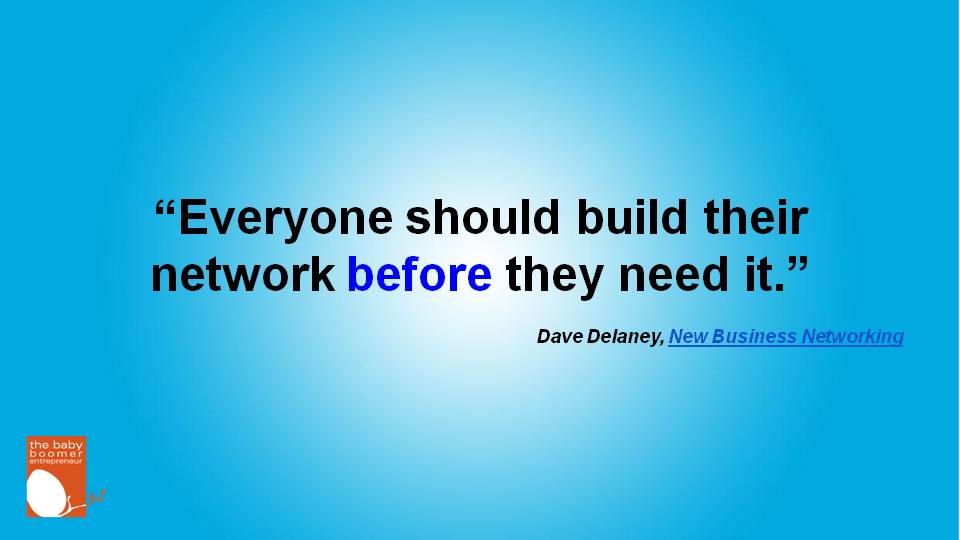 "Everyone should build their network before they need it."
Dave Delaney, New Business Networking
"Scalablity – the ability to profitably grow your business beyond the limits of your personal time, energy and skills."
Adam Urbanski, TheMarketingMentors.com.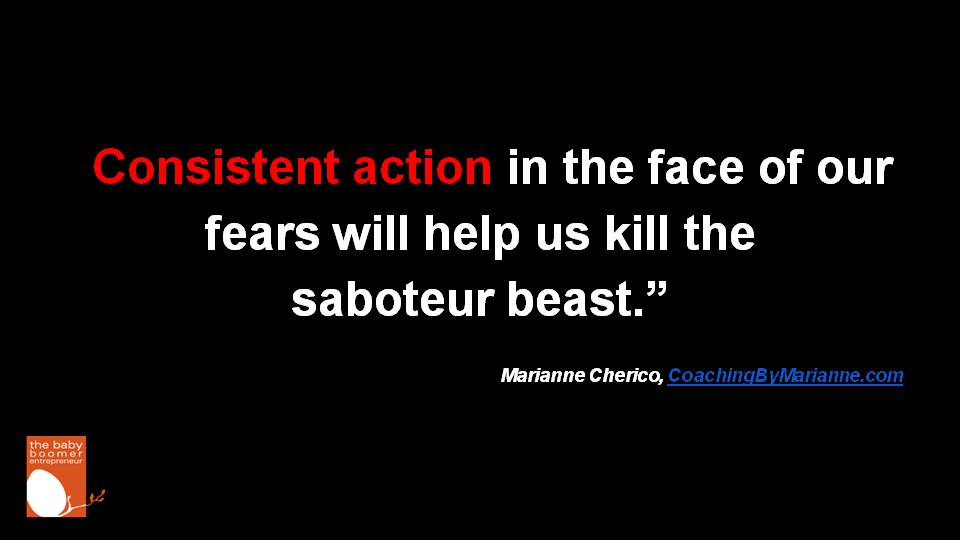 "Consistent action in the face of our fears will help us kill the saboteur beast."
Marianne Cherico, CoachingByMarianne.com.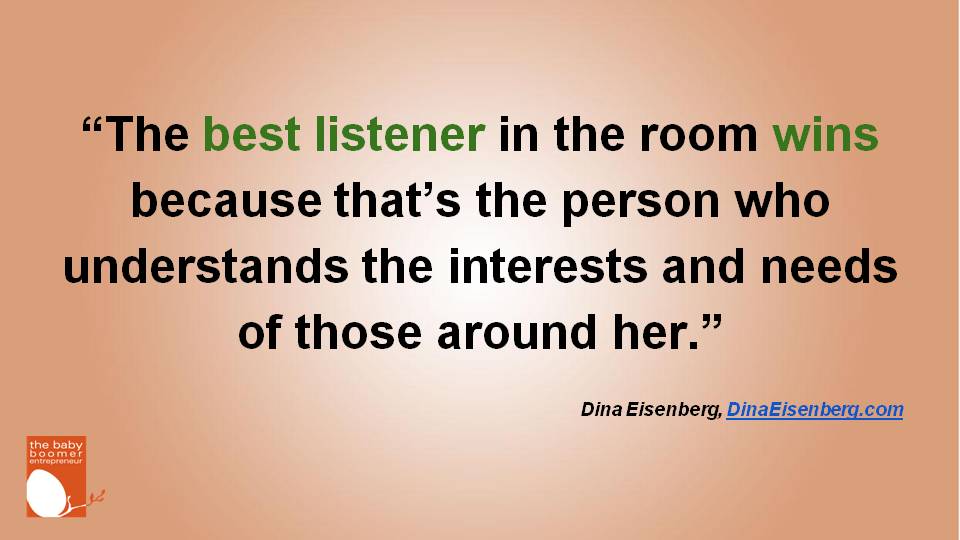 "The best listener in the room wins because that's the person who understands the interests and needs of those around her."
Dina Eisenberg, DinaEisenberg.com.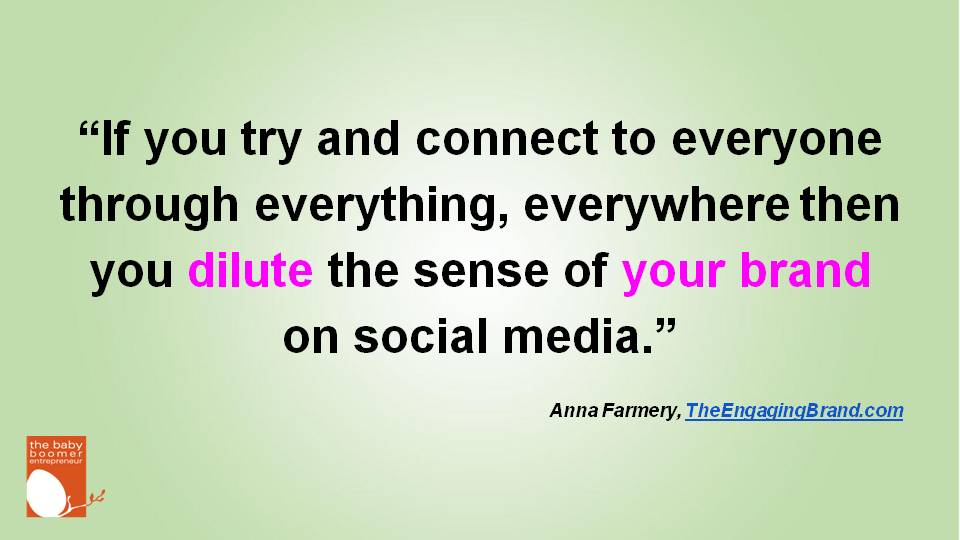 "If you try and connect to everyone through everything, everywhere then you dilute the sense of your brand on social media."
Anna Farmery, TheEngagingBrand.com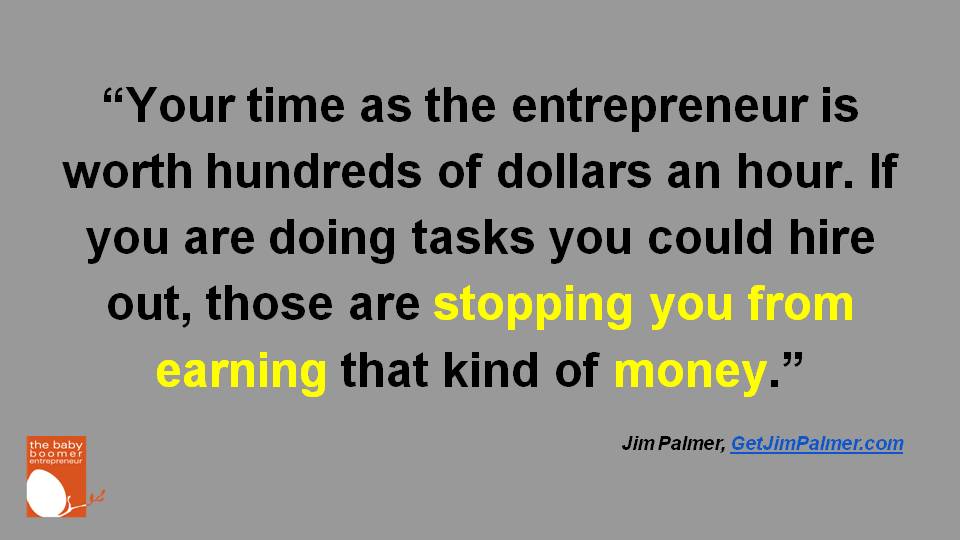 "Your time as the entrepreneur is worth hundreds of dollars an hour. If you are doing tasks you could hire out, those are stopping you from earning that kind of money."
Jim Palmer, GetJimPalmer.com.
If you're ready to kick-start your online marketing let me help. Apply for a complimentary Strategy Session so we can talk one-on-one about your business. Learn more: www.TheBabyBoomerEntrepreneur.com/StrategySession