Coming up with content ideas for Instagram, Facebook (or whatever social media platform you use) can sometimes be challenging. You're busy running your business then suddenly you need to be creative for your social media too.
I created a list of fun made-up holidays in August to inspire you (scroll down to see the full list).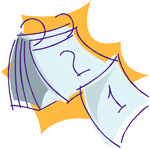 These are fun, silly posts but even if you have a serious business there is value in creating these types of posts.
Here's why:
The Algorithm
I know you've heard about the Algorithm. When you create a post, not everyone who is following will see it. The algorithm determines who sees your post based on:
Engagement with you. People who interacted with your past posts (liked, commented, shared, saved, swiped) are more likely to see future posts.
How similar this post is to other types of posts this person interacts with
Whether it looks like it's valuable content. If you create a post that gets a ton of engagement, the algorithm will show it to even more people.
Hashtags. If someone frequently engages with posts using similar hashtags to the ones you used, they're more likely to see your post too.
Fun posts like this often encourage engagement, because people are on Instagram to be entertained, even if they use it for more serious purposes too.
Know, Like & Trust
If you're like a lot of business owners I know, you have a tendency to be too serious or too business-like on social media.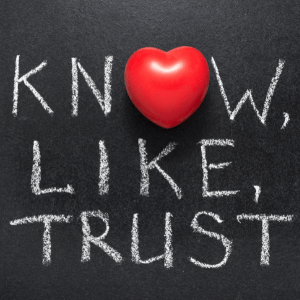 And while it is important to showcase your knowledge, expertise and your products/services, you also need to let people get to know YOU, the person behind the business. The "Like" in know, like and trust.
These silly, made-up holidays allow your followers to see the lighter side of your personality, particularly if you use the caption to highlight how this holiday relates to you or use a photo of yourself in the post.
For example, for Watermelon Day you could take a photo of yourself eating watermelon then in the caption tell a story about a pip spitting contest you had with your brother as a child.
Engagement
As I said earlier, people who engaged with your posts in the past are more likely to see your future posts.
So when you post about these fun holidays make sure you find a way to encourage engagement. Then if you next post is educational or promotional those people who engaged with your fun post will be more likely to see the serious ones.
For example, for International Dat Day I plan to create a "This or That" post. I'll ask my followers, "are you a cat person or a dog person?" Most people are one or the other and love to share their opinion.
Plus this is an easy call to action. Your viewers don't have to think about the answer and they don't have to work hard to reply. A "cat" or "dog" works.
Now You
I'd love to see what posts you create using my content ideas for Instagram. Tag me on social media or leave a comment below and tell me where I can find your post.