Creating content for sharing on social media can be time-consuming and mentally draining.
That's why it is so important to find ways to reuse or repurpose your content. After all, if you can take one idea or one piece of content and share it all across the web multiple times and in multiple ways it's going to expand your reach and save you a ton of time and effort.
I believe the best place to start with your content creation is with your blog. If you're not a writer, hang in because I will have a tip for you following this section.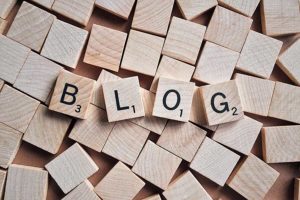 Blogging is important because it is the one piece of real estate on the web that you own. You don't own Facebook, LinkedIn, Pinterest or any of the other social platforms. You have to play by their rules, run the risk of getting booted off the platform and if you succeed in driving traffic to your profile you're helping build someone else's SEO.
When you focus on blogging, you're building your online reputation, improving your search engine ranking and having the potential to grow your business in a meaningful way.
Each time you add a new blog post you're adding a new page to your website. This is a new potential landing page, another opportunity for you to show up in a Google search and another reason for people to visit your website.
When using blogging as a marketing tool you want to focus on three things. First you want to provide valuable and/or entertaining content. This shouldn't be fluff, or hastily copied from other pages. Read More→