If your reach and engagement on Instagram (or Facebook, LinkedIn or any social network) is down, don't think the Instagram algorithm hates me.
Actually, the algorithm is your friend.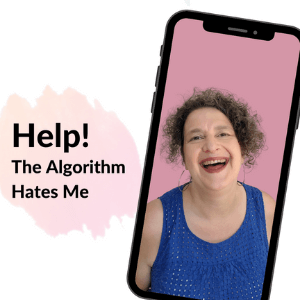 Think about it…
If you follow 1,000 people on Instagram and they showed you every post that every account makes you'd miss a lot of good stuff.
So the Algorithm filters stuff out based on:
If it looks like it's a great post (judged by engagement on that post)
How often you engage that that account
How often you engage with posts using that hashtag
How often do you engage with similar types of content
Flip it around as a business or creator on Instagram. 
If you're creating truly great content, your followers will see your posts more often than other people's posts, including your competition.
If your reach and engagement is down look at what you're posting and ask yourself:
Read More→