If you've been reading this blog for a while, you probably already know that I'm mostly an open networker – I accept invitations even from people I don't know. However, that doesn't mean I want to randomly build my network with anyone and everyone. I want to connect with people who are truly interested in building relationships.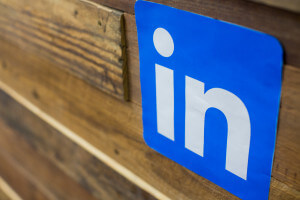 As my LinkedIn network grows, I'm beginning to become more selective about who I add to my network because I want to know who these people are. I'm becoming increasingly annoyed by people who send me invitations to connect who have obviously not taken the time to even peruse my profile.
On the other hand, I don't want to miss opportunities to meet interesting and valuable contacts. Some of my closest business connections are people I "met" online and have never met in person
So how do I choose which invitations to accept and which to archive? When trying to determine my own personal LinkedIn connection policy, I asked my network for advice.
Six degrees of separation
Julie Gosnell Campbell agrees with me about open networking. She comments, "Remember six degrees of separation… that person you decline might be your connection point to the ungettable get… that person you have always wanted to meet." The truth is you never know how someone can be of value until you get to know them.
Lars Anderson agrees that LinkedIn should be about building your network. When you do that, you have more sources for expertise or building your business. He says,"If you just want to hang with your friends use email or Facebook. If you want to find and meet new people to expand your connections then use LinkedIn and accept, accept, accept."
Remember your goal
On the other hand, Peter Roome is more selective in building his network. "I think it is important to Read More→